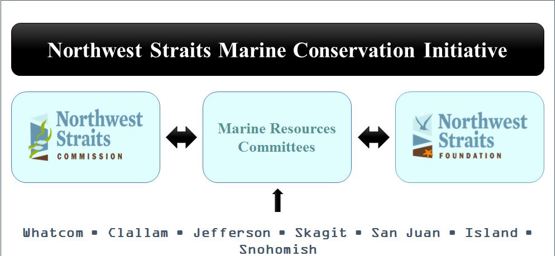 Northwest Straits Initiative Family Tree
When we talk about the Northwest Straits Initiative we are talking about the whole family.
The Marine Resources Committees (MRCs) - seven MRCs in our region that are locally based and administered through their County government.
The Commission - is a regional coordinating entity and works within state government  to provide technical support and funding to each MRC.
The Foundation - is non-profit, non governmental and helps to attract additional resources for the work of the Northwest Straits Initiative.