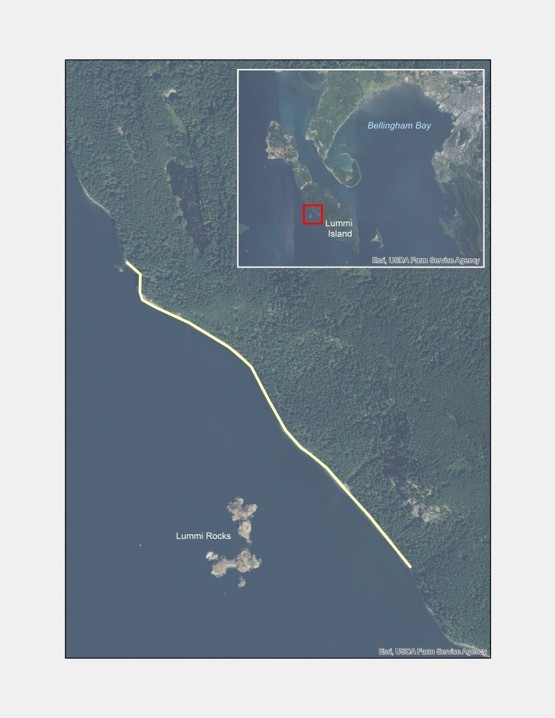 2019 and 2022 SW Lummi Island Cleanup
The southwest portion of Lummi Island is fairly remote and is not heavily impacted by beach visitors due to limited accessibility.  The MRC worked with residents of Lummi Island and the Lummi Island Heritage Trust to coordinate the cleanup and recruit volunteers.  Volunteers worked along approximately 3 miles of shoreline, as can be seen by the yellow line depicted in the map (left). 440 pounds of garbage was removed (both years) from the island and disposed of at Recycling Disposal Services in Bellingham.  Any large items that could not be removed by volunteers were noted using the MyCoast app. 
Trash consisted of fishing nets, large pieces of Styrofoam, plastic bottles, and micro plastics.